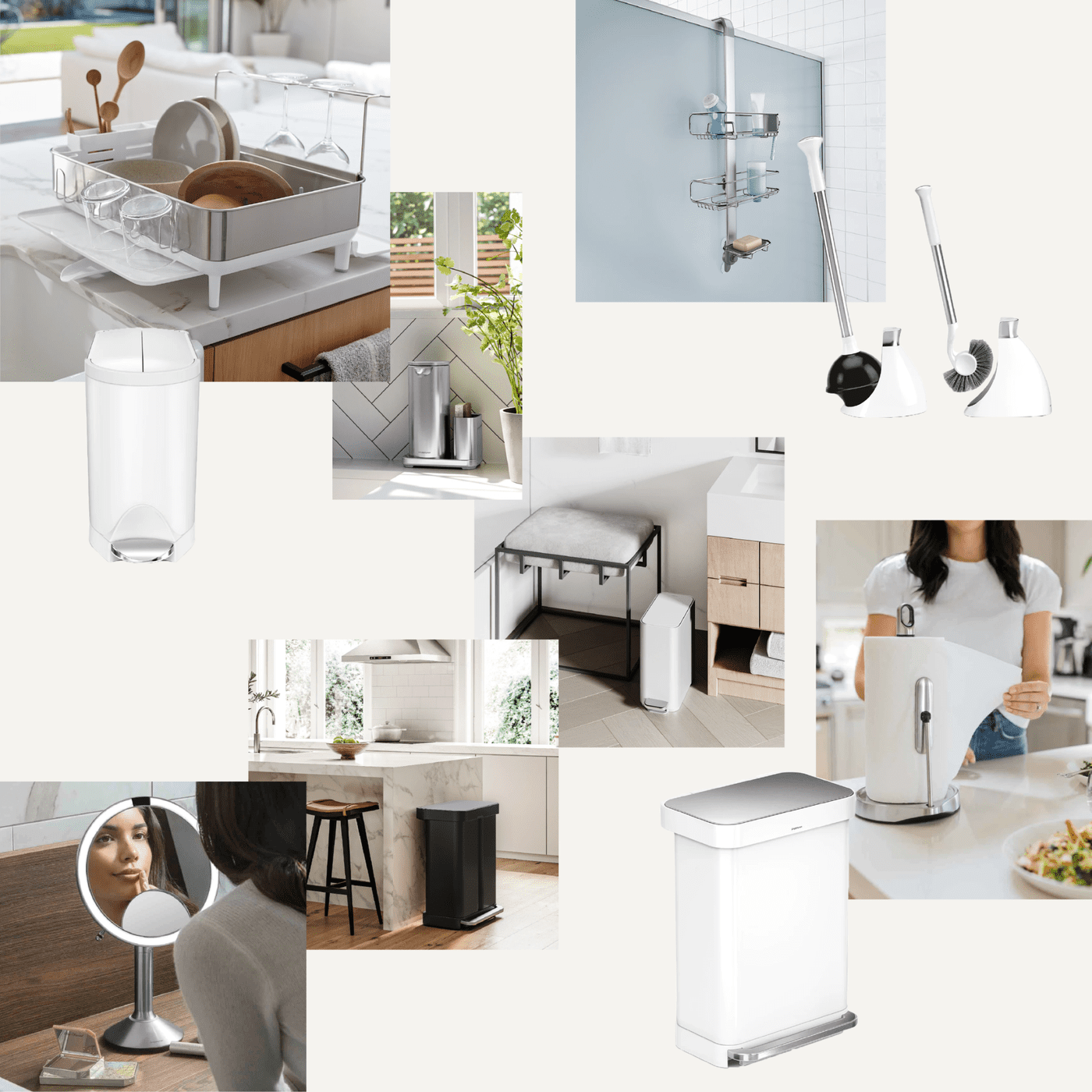 Holiday Hosting With Simplehuman
Simple solutions can make a huge difference. Simplehuman is here to make our lives a lot easier and more comfortable for everyone in our home. Sponsored by Simplehuman.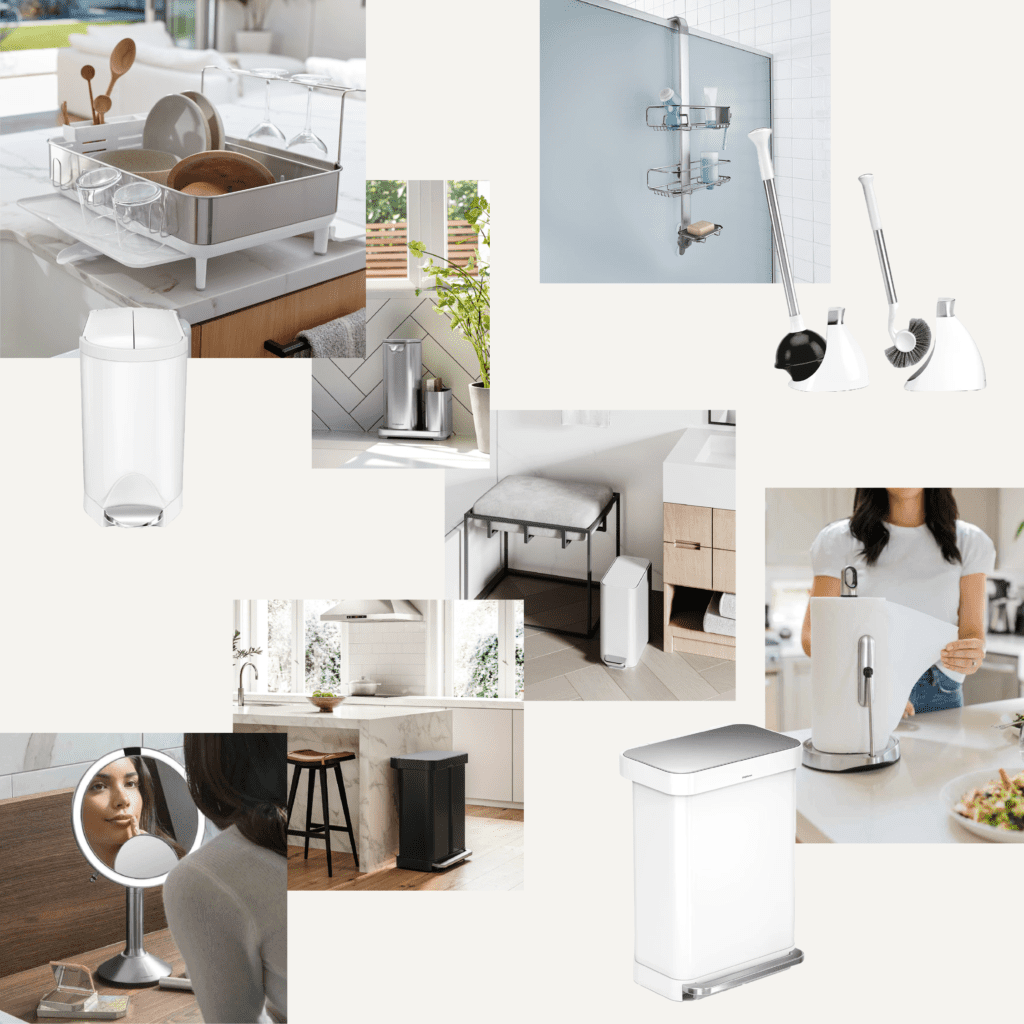 Kitchen
When it comes to hosting, we believe in efficiency. It is a lot of work, but the very best way to make a guest feel right at home is to be a relaxed host. Whether you are hosting dinner parties or house guests this holiday season, simplehuman has products to make the job as efficient and as comfortable as possible (for the host and the guests).
More people always means more dishes and way more trash. Make sure you have the proper tools to manage endless dishwashing – like a good drying rack and this dish soap dispenser.  Are your garbage cans up to party standards? Are they big enough? Are they an eyesore? Are they good at containing bad smells? If it is time for an upgrade, we promise you will never regret investing in the best. The quality of Simplehuman is unmatched.
Bathroom
We have shared our opinions on bathroom readiness many times and feel it is our duty to preach two very important lessons- First, never put a guest in the position of having to ask for a plunger!! To avoid guests trying to sneak out the bathroom window and move to a different country, make sure each bathroom is equipped with a plunger and brush! Second, every bathroom needs a trash can and in our opinion, trash isn't cute, so we prefer them with lids (and we think everyone prefers discretion when it comes to their toilet trash!) Depending on the size of the bathroom, the slim step can and this butterfly step can are the best options.
Guest Room
For overnight guests, the best way to make them as comfortable as possible is making them ask you for as little as possible! That means having guest rooms equipped with anything they might need (within reason of course). Little things like stocking the shower caddy go a long way. When staying at our mom's house recently, multiple families were having to share bathrooms. It was really smart and helpful that the bedrooms were equipped with a desk and makeup mirror to make sharing bathrooms less inconvenient for everyone. Simple solutions can make a huge difference. Host smarter not harder.