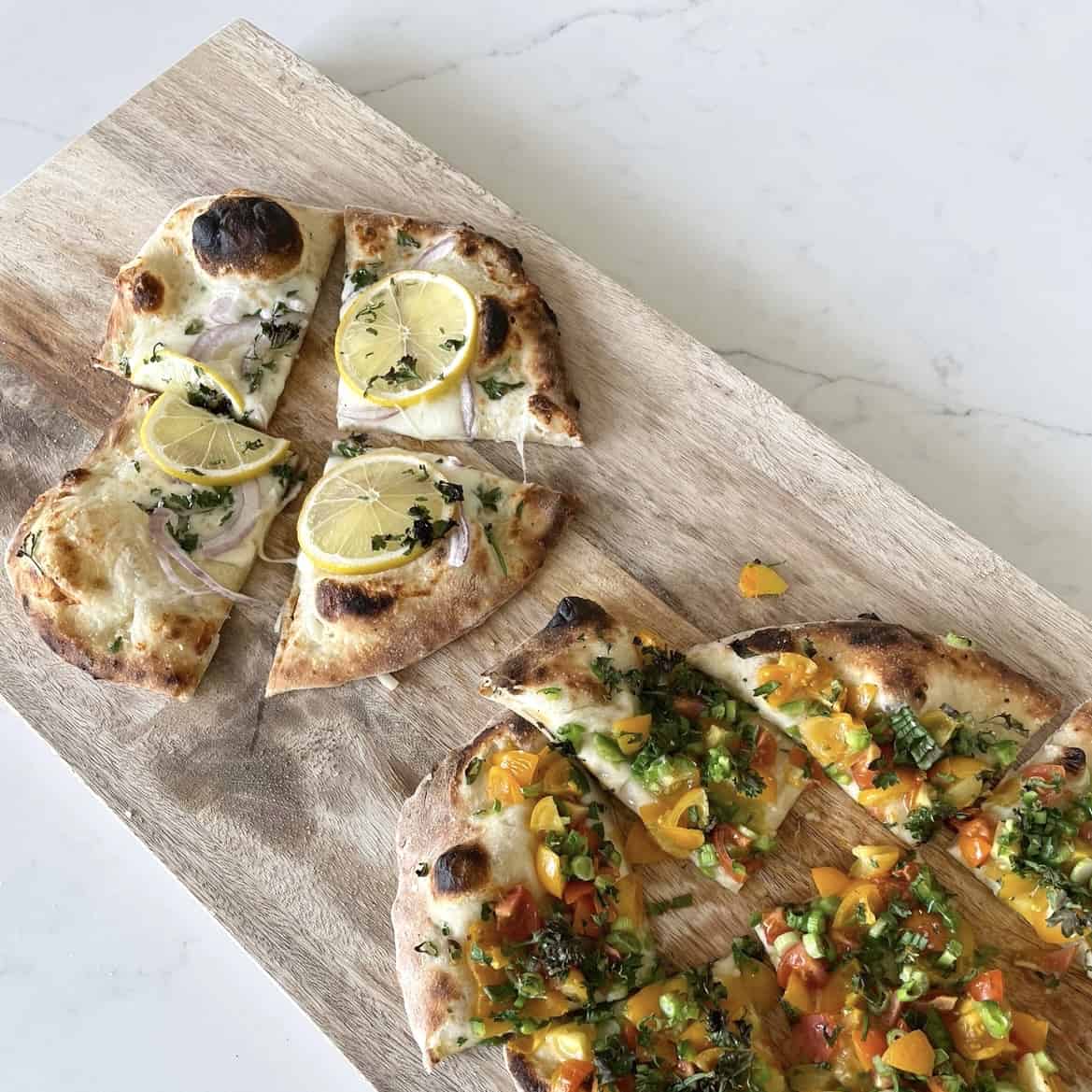 Pizza Pizza Pizza
Such a great, fun dinner for summer nights. Who doesn't love a pizza party?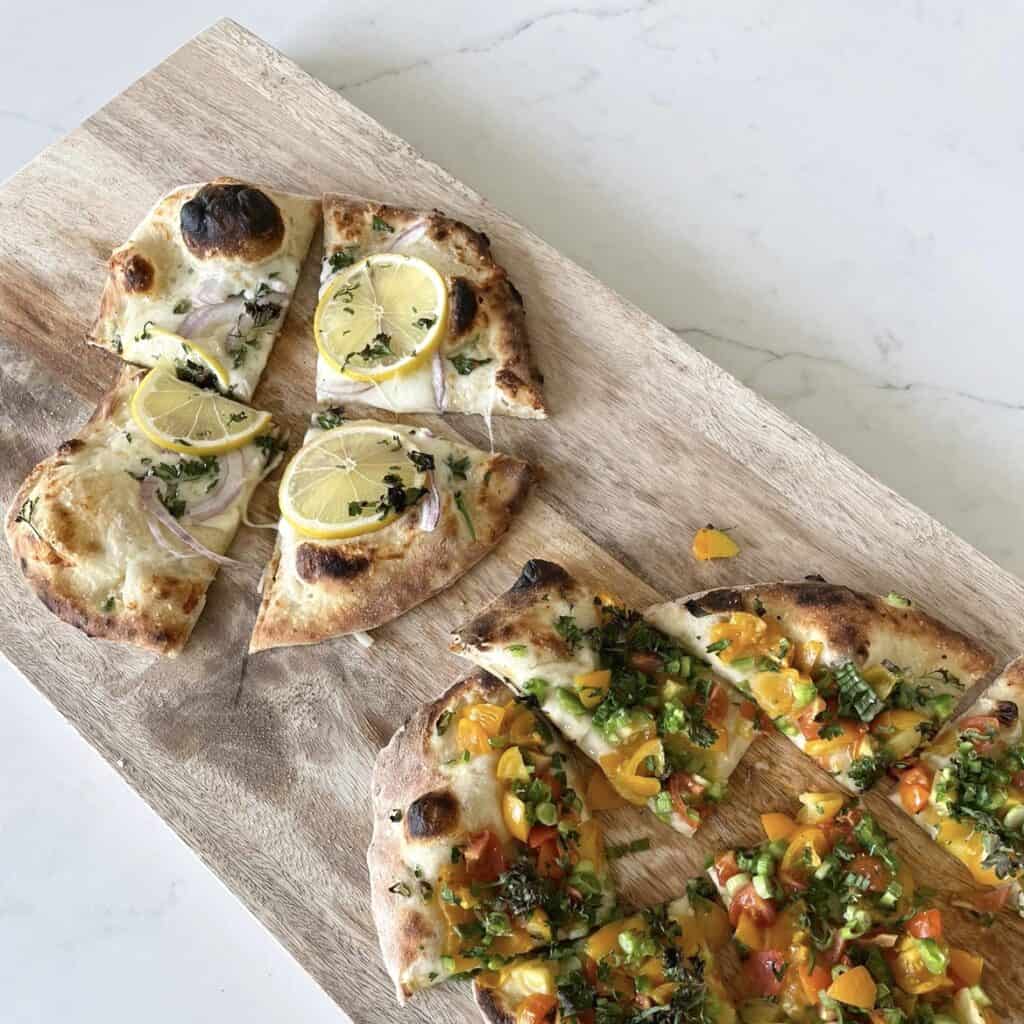 The dough can make or break the pizza. But it does not need to be homemade! We love the pre-made dough from Trader Joe's and Harmons. If you are feeling like making your own, here is our family favorite recipe.
Homemade dough
1 c. warm water
1 T. yeast
1 tsp. sugar
2½ c. flour
1 tsp. salt
2 T. oil
Mix warm water, yeast and sugar in medium-size bowl. Add flour, salt, and oil. Mix with hands, or spoon, until blended. Let rise 1½ hours (I sometimes use it much sooner!). Roll out, add toppings and bake. Probably makes enough for 3  large pizzas.**Note**: When I use my pizza stones in the oven, I heat the stones at 550° for 1 hour, then turn it down to 350° when I put the pizzas in.
Okay, now on to my favorite part, the toppings!
Lemon Pizza
olive oil
1 tsp crushed garlic
salt and pepper dough
mozzarella cheese
lemon slices
purple onion
parsley after cooking
Olive oil pizza
olive oil
1 tsp crushed garlic
salt and pepper dough
diced tomato
green onion
jalapeño
parsley after cooking