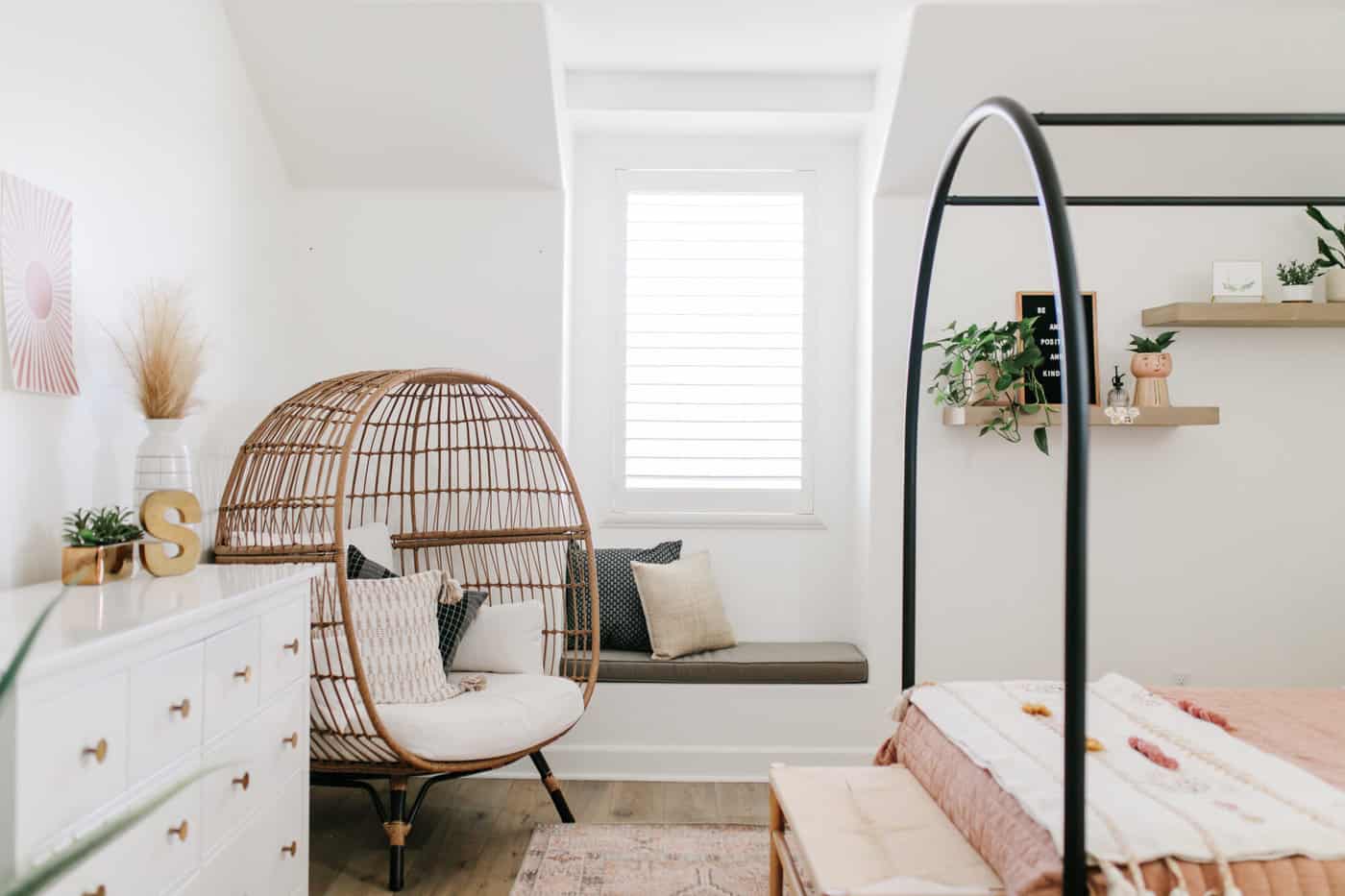 Teen Girl Room with Havenly
Sponsored by Havenly. My teen daughter was in need of a room refresh. Working with Havenly made it easy & fun.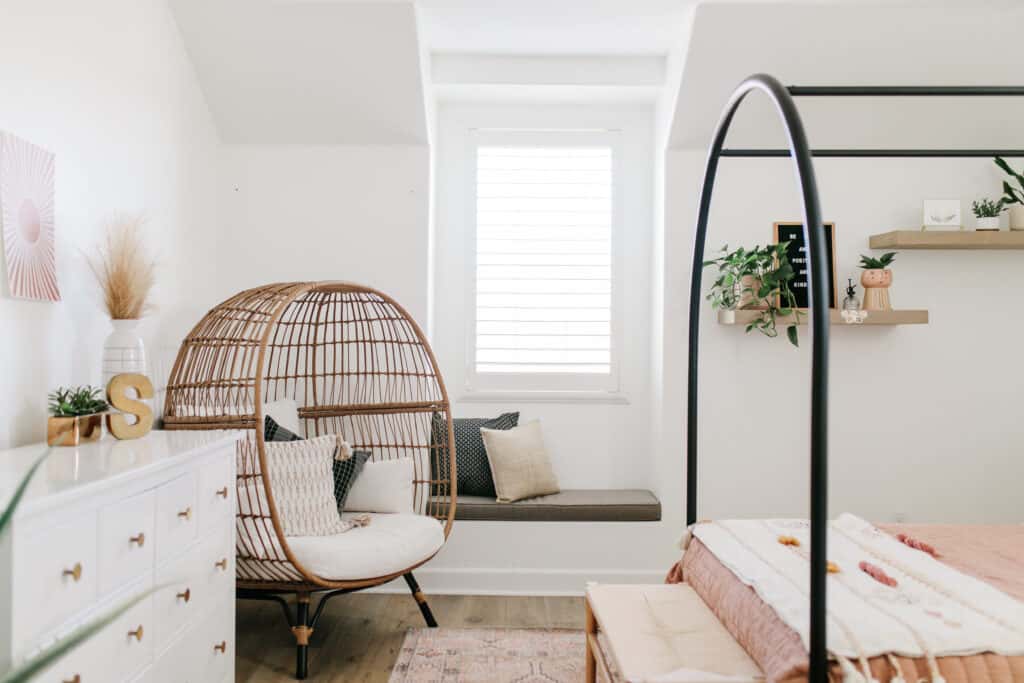 Working with Havenly
I like my home to look nice, but making all the decisions required to design a space is mentally exhausting and far too time consuming for me. I have used professional design help before, but it's expensive and I wouldn't want to spend that much for every room in my house. I found Havenly, and they solved all my problems. It is affordable interior design help that is easy & fun.
My daughter was begging to ditch the bunkbeds she'd had since she was a toddler. She is going into high school, and was ready for something a little more grown up. We saw this bed at our local Crate & Barrel outlet. She loved it right away, so it became central to her new room plans. We had a bed & a dresser, but needed everything else.
We submitted some photos of the room as it was, along with a simple sketch of the room layout and dimensions. My daughter & I created a Pinterest board to share with our designer so she could see the style my daughter was hoping for.
After a couple days, our designer uploaded 3 different mood boards in the app. We had a blast seeing her ideas and deciding which mood board was our favorite. The app prompted us to rate each mood board (1-4 stars) and then type messages to the designer on what we loved and didn't love about each one. We could also go through all the products shown and give them a thumbs up or a thumbs down. Each vote we entered allowed our designer to know more specifically what we were looking for.
We were shown a rough draft of our room design, which we were asked to give more feedback on, and then the final design of our room was finished! The entire process took about a week. (I think this time frame depends a bit on how quickly you respond to each design phase.) We loved that the designer worked hard to stay within the budget we requested. She also offered 2-3 alternatives for each item.
The final product
Every product from the room design was included in a shopping list within the app. I added the products we loved into one cart and had ONE CHECKOUT! Amazing. All the prices on Havenly.com or within the app are the same as on each retailer's site. Havenly chooses products from everywhere– major retailers as well as smaller design lines.
We were involved in every step of the design process and the room turned out just as my daughter hoped it would. I am honestly blown away by how seamless, stress-free and fun Havenly is. I loved it so much I used our coupon code and signed up to do another space in my home! (I've now worked with 2 different designers and had equally great experiences.)
Design packages range from $79-$129. And be sure to use code TBG25 to take 25% off any design package. The amount of time I saved NOT scrolling websites for hours, and NOT ordering & returning multiple rugs has convinced me that Havenly is an incredible value. Havenly also offers in-person design services available in 6 cities right now & always expanding.
Start with Havenly here and don't forget to use code TBG25.
All beautiful photos by Brittany Jarman.