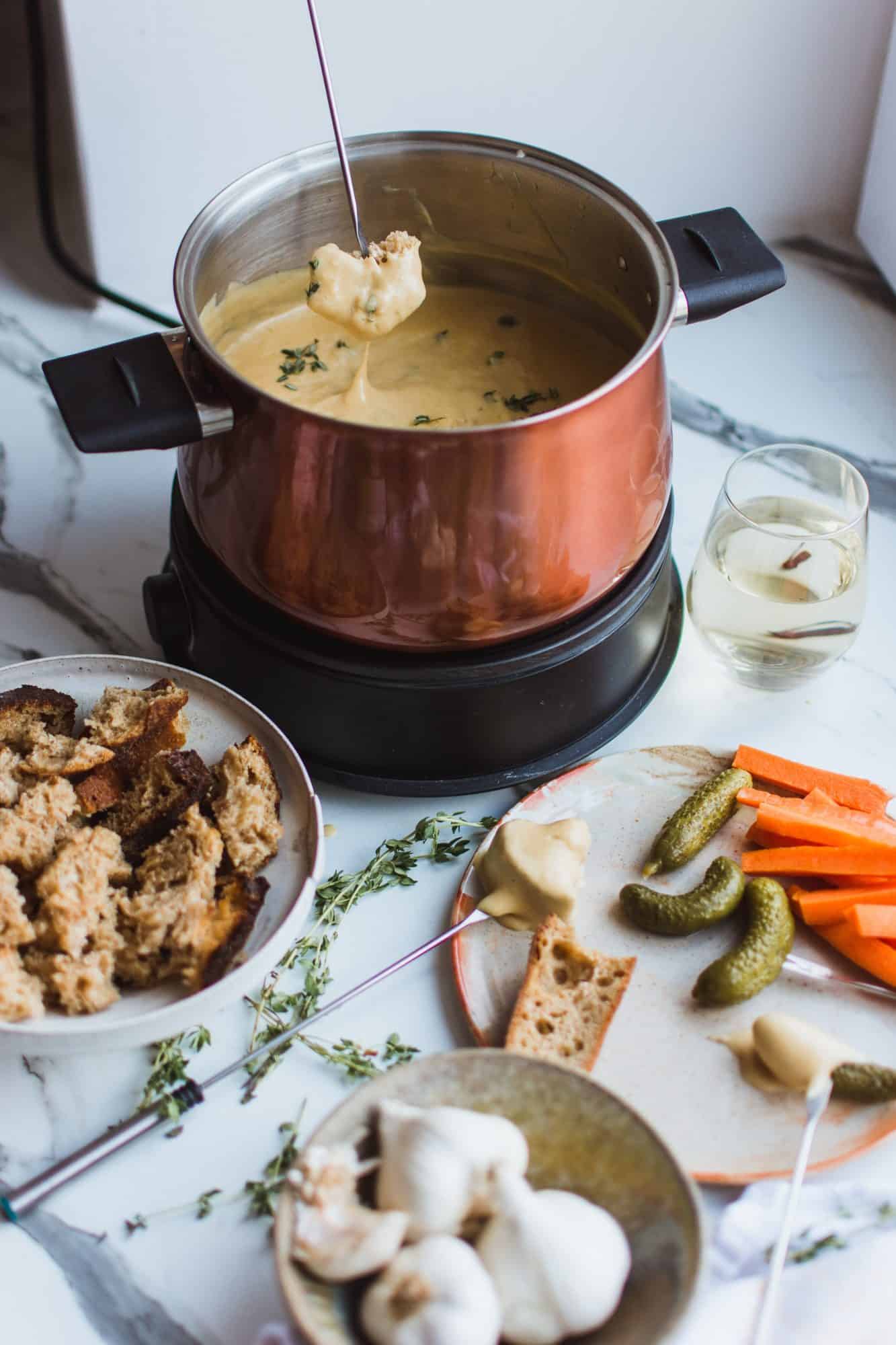 A Simple Valentine's Day Tradition
Every Valentine's Day, we have fondue as a family. Some years we have a full dinner- grilled chicken, steamed veggies, yummy bread served with a cheese fondue. But most years, Valentine's Day falls on a busy weeknight and the whole family is only able to have the dessert- chocolate fondue- together. Either way, it's always a big hit. Dim the lights and bring out a candle or two. Making this happy memory will definitely make your family feel loved.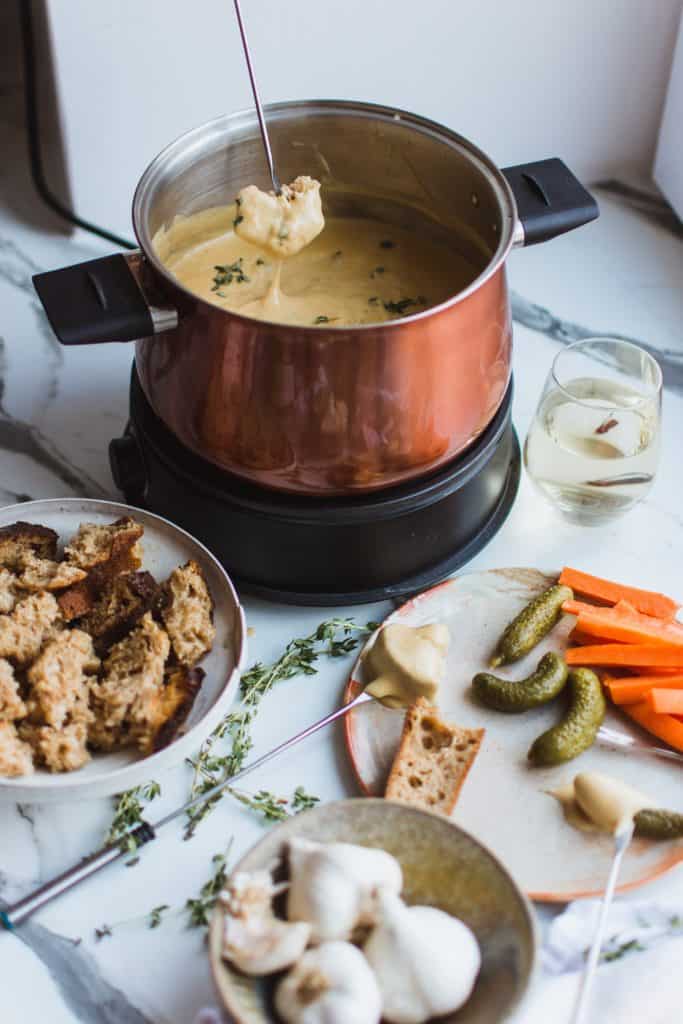 Easy Chocolate Fondue
12 oz semi-sweet chocolate chips (or chopped up chocolate bar)
1 C Cream
a dash of salt
*heat slowly in your fondue pot and stir together until melted. There is no limit to the things you could include on your dipping tray: strawberries, bananas, pretzels, marshmallows, favorite cookies, etc!
Kid-Friendly Cheese Fondue
2 C. Milk
2 8oz bricks of cream cheese
2 cloves garlic, minced
1 1/2C. Parmesan Cheese
Salt to taste
*combine ingredients over medium heat and stir until bubbly. Turn heat to low to keep warm for dipping. Some ideas to dip into cheese fondue: grilled meats, steamed veggies (broccoli, asparagus, cauliflower, red potatoes), crusty bread.