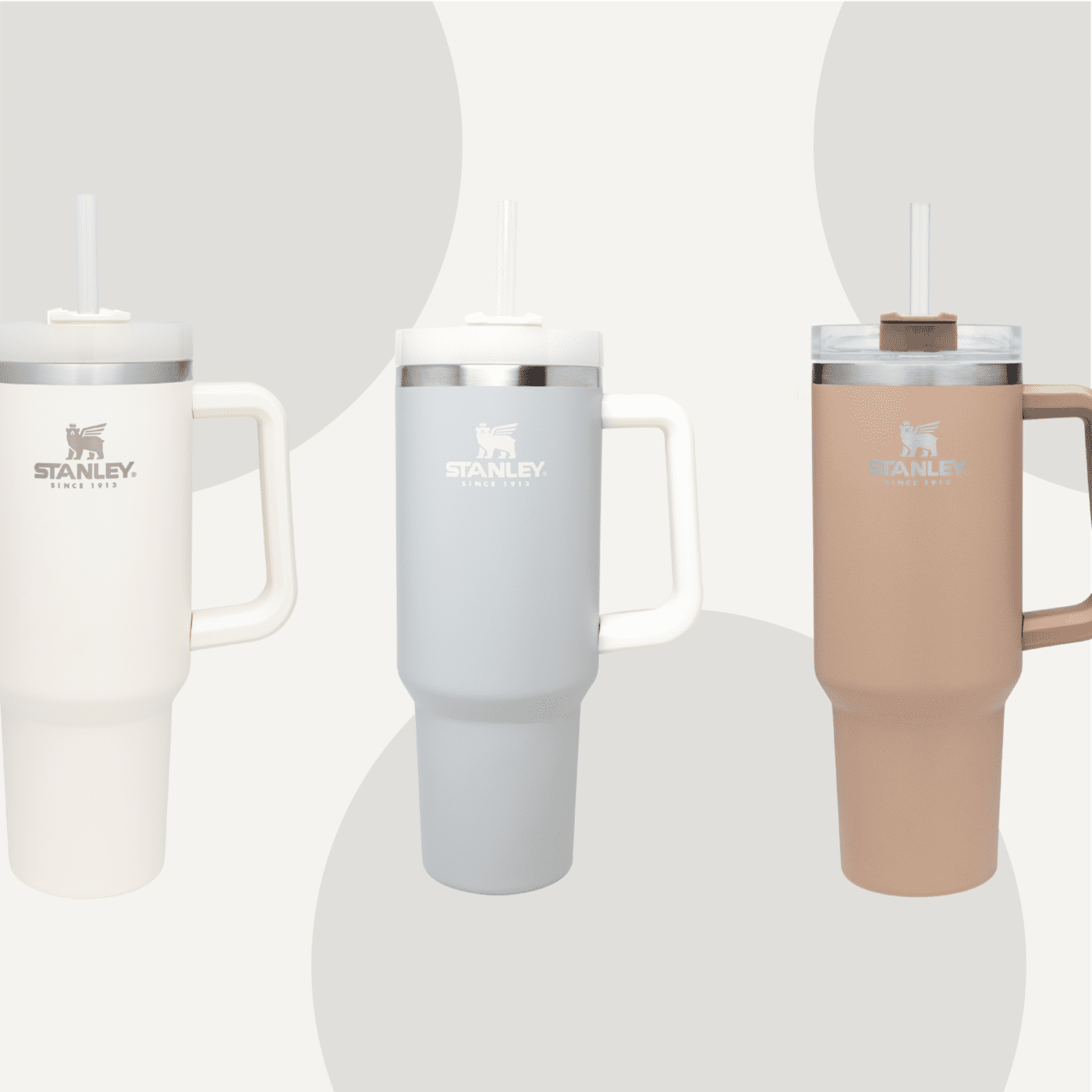 The Story of The Cup
How it all started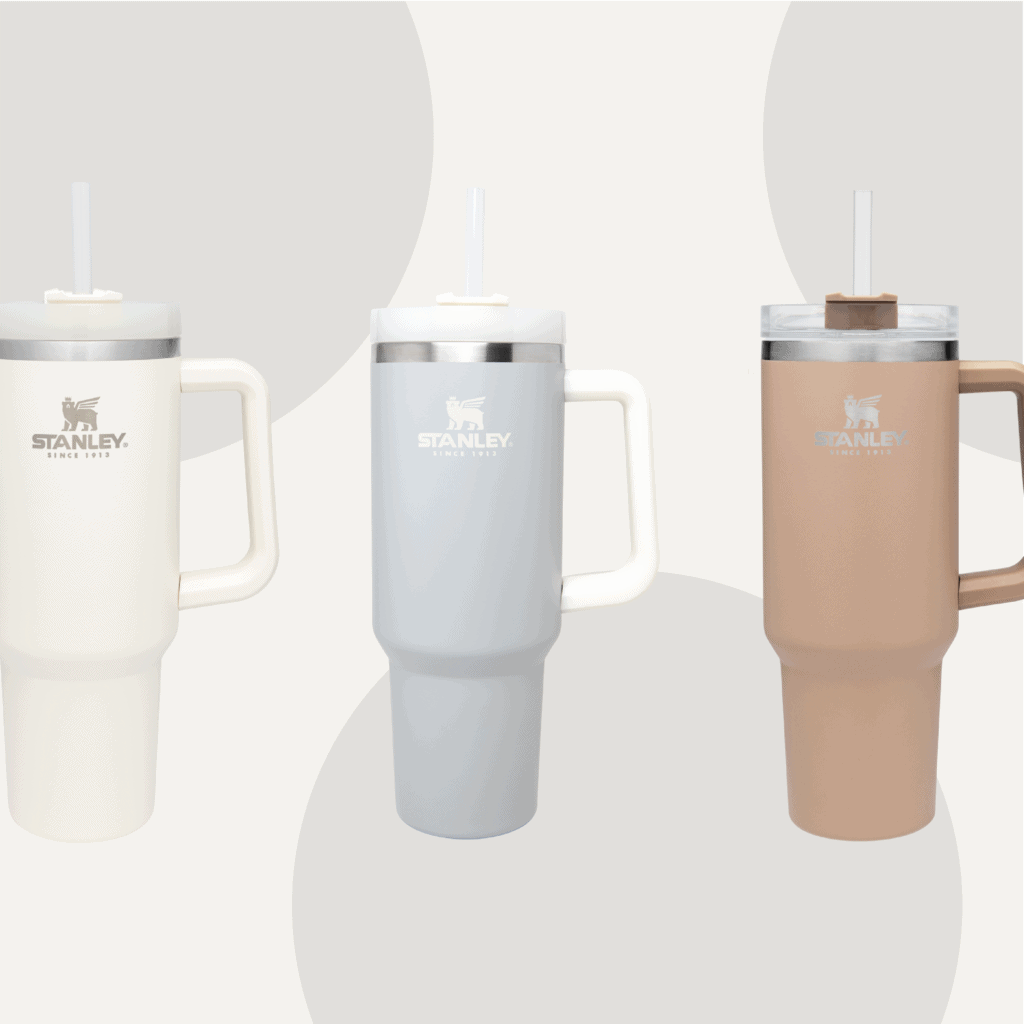 Why do we LOVE the Stanley 40oz Adventure Quencher SO much? Because it's the full package. Large enough to keep up with our busy days, a handle to carry it wherever we go, dishwasher safe, fits into our car cupholders, keeps ice cold for 12+ hours, and a straw. It's everything we want in a daily cup. It comes with us to the Peloton, to work, to carpool, and sits on our bedside tables each night. We love the reliability of Stanley brand and their lifetime warranty.
The Story
One of our most asked questions is "How did you discover this Stanley cup?" Luckily, it's one of our favorite stories to tell. Ashlee (our CA resident) found and fell in love with the 40oz quencher before we even started The Buy Guide. She sent one to Taylor & Linley as gifts and shared it at a favorite things party. She noticed that everyone she gave one to loved it. When TBG started, it was one of the first things we ever posted and sold. We could only ever find small quantities on Amazon or Bed Bath & Beyond and that was only from time to time. Each time we shared, it sold out quickly. Then, Stanley discontinued it. We were shocked, confused, and devastated. Many of our first followers were too. We knew it was a good product & that nothing exactly like it existed.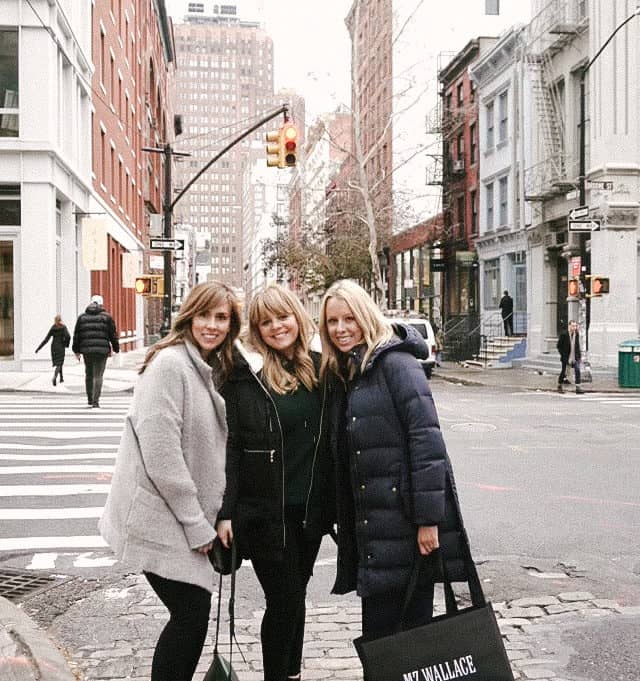 We tried and tried to connect with someone at Stanley, but had no luck. We were a new account in the Instagram world and Stanley wasn't very active on social media. Luckily, we sent a quencher to Emily Maynard (of Bachelor fame) when she had a new baby (There is no thirst like nursing mom thirst!). She shared the cup and a little about us in her Instagram stories and a woman who works for Stanley-PMI saw it. When she DM'd us, we jumped for joy. We had an in! But, she ended up being much more than that. Lauren believed in us and went to bat for us. To Stanley-PMI, Instagram marketing was new. We KNEW this product was special and that we happened to find an audience for it that they hadn't considered-women. We saw it as an everyday item instead of a camping item. It had always been sold with the rest of Stanley's line in camping sections. We knew that if women could sell this cup to women, it would be a winner.
With Lauren's help, we were able to put in a purchase order with Stanley and buy 5,000 cups on our own. Scary. Ashlee still laughs picturing herself on her couch filling out that PO. She had to google meanings of terms and abbreviations on almost every line. But, we turned it in and turned over all the money we had in our business account plus some from each of our personal accounts. Everyone thought we were crazy. Our husbands were a nervous wreck. We found warehouse space, a fulfillment team, and set up a Shopify site.
The Buy Guide community bought all the cups in 5 days. It was more volume than Stanley-PMI had ever seen and we did it by ourselves, googling along the way. But, Stanley still didn't believe in the cup. They thought maybe the market was saturated. So, we did it again. By ourselves. And sold them out AGAIN. Still, Lauren got a lot of pushback when she brought up The Buy Guide in meetings. They just didn't see what we saw – so much potential.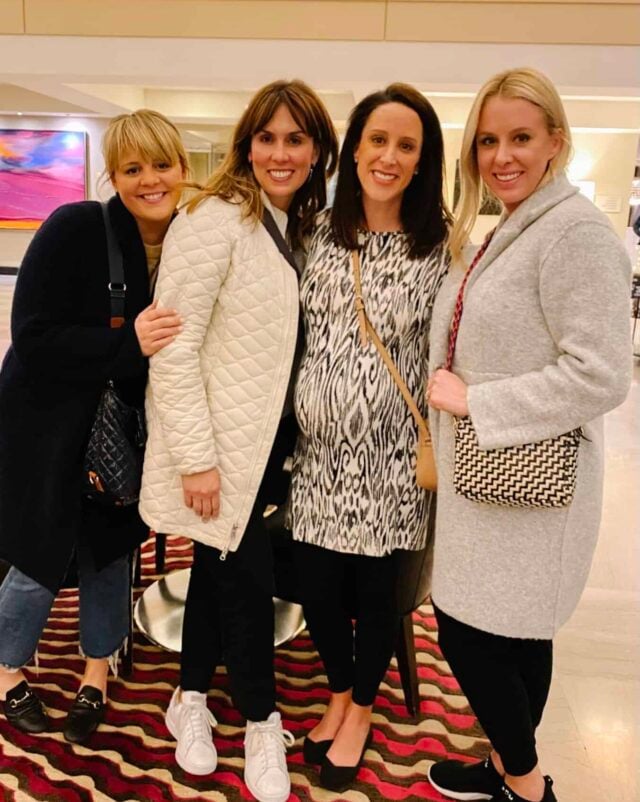 So, she asked us if we could fly out to Denver and meet with the Stanley bosses at the Outdoor Retailer conference in 2019. We did. Lauren met us there. Meeting her in person was so much fun. We will never be able to properly thank her for believing in us so fiercely. Meeting the CEO of PMI was great. He has five daughters who told him all about The Buy Guide. He was supportive of our vision and goals with Stanley. Without his interest and support around that conference table, Stanley may never have agreed to order more cups. But the plan was finally in motion and we were going to do the dang thing. We advised Stanley to create a new site, join an affiliate platform, and that we would introduce them to an army of influencers who love the cup and would sell it to their followings.  We told them our dreams for the cup were much bigger than we were alone. We asked them to give us the chance to show them what women selling to women looks like.
That brings us to the launch in June 2020. The cups sold out within a few weeks, but it was a difficult process. The Stanley site was cumbersome and over 20,000 of you had a difficult time checking out. Frankly, the website had just never seen that amount of traffic. In spite of that, the first 3 days of cup sales exceeded everyone's expectations. YES!!!
We weren't surprised at all. We still knew that the cup was just getting started.
For the November 2020 launch, the Stanley team created a completely new web site and enhanced their customer service. They hustled and made huge improvements to the consumer experience. They were surprised and thrilled to see the cups sell out so quickly. We weren't surprised at all. We still knew that the cup was just getting started.
Every launch between then and now has been wildly successful. Stanley has caught the vision and invested a lot into the quencher. We feel beyond lucky to work with them & that our vision with the Quencher has led the brand to new retailers (Urban Outfitters! Target!) and into a whole new market. When we first began talking with the Stanley team, we suggested daily use items that look as beautiful on kitchen countertops as they do at a campsite would not only make our target market happy, but would be a lucrative move for their business. We wish we could say that they listened to us. The truth is more that the massive sales won them over. The goal for the last two years has been to increase manufacturing to a point where Stanley can keep some core color Quenchers in stock. On top of an ever growing demand, worldwide manufacturing & supply chain issues have made that difficult. It's still the goal!
We will forever feel proud when we see someone on Instagram showing off their Stanley products. We believe in our community here and we believe in this cup! It has been a blast to bring a product that was dead back to life. We have gained a priceless education in the process. We have learned that we can probably figure out how to do anything and that the key to success is having a strong woman in your corner.
Thank you for being part of the story!
xo,
Ashlee, Taylor, Linley