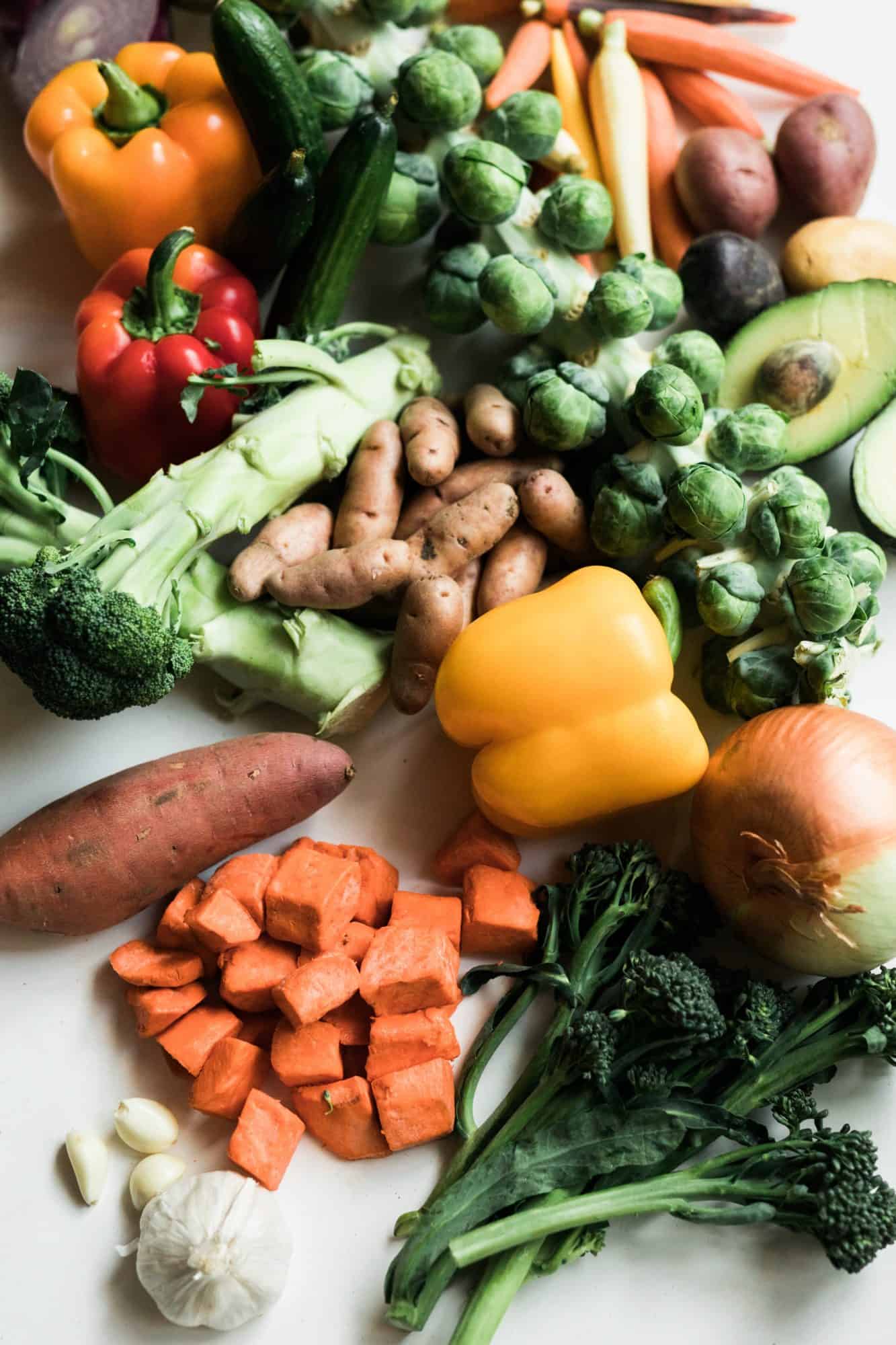 Trader Joe's Mania
When we inquired about your Trader Joe's favorites, we were blown away by the response. We kept trying to reference all the comments you awesome people left with your TJ must-haves, but thought an actual list might make it easier. Enjoy!
Produce
Green Apples (dip into salted almond butter or cookie butter)
Shredded Brussel sprouts
Broccoli slaw (to use for Pad Thai, or other noodle substitutions)
Butternut Squash "fries"
Jalapeños
Rocket Salad (Bagged arugula)
French Green Beans
Mirepoix Mix (perfect for soups)
Lemon herb olives
Verde Enchiladas
Curry Chicken Salad as a lettuce wrap filling – lunch idea
Veggie Spring rolls w/ sweet chili sauce
Lemon Pepper Chicken
Dairy
All bagged cheeses
Mini brie bites
Blueberry and vanilla yogurts
Banana and strawberry yogurt packs
Honey Greek yogurt
Whole chocolate milk (unreal)
Cheddar sticks
Mango kefir
Burrata
Onion Chive Cream Cheese
Feta (regular or fat free)
Unexpected cheddar
Goat Milk Medallions marinated in herbs (mix with avocado, mint & lime juice for the best avocado toast)
Meats
Natural beef hot dogs (no nitrates!)
teriyaki jerky
Pulled pork
Pot roast
Chicken Sausages
Spatchcocked chicken
Carne Asada
Rosemary Beef Tips
Frozen Foods
Orange chicken
Mac N Cheese
Acai Packets
Cauliflower fried rice
Frozen cubed garlic & ginger
Cauliflower pizza crust
Regular fried rice
Frozen party meatballs with their tomato sauces in the instant pot
Chili Lime Burgers
Frozen Mini Pizzas
Tamales
Chocolate croissants
Birds nest appetizer
Greek cheese spiral from the frozen section- It's flaky and cheesy and life changing.
Frozen wild blueberries (for yogurt or pancakes)
Organic Pesto pizza w/ chili flakes sprinkled on top & dipped into raw garlic dip
Riced cauliflower
Brown Rice
Veggie Burgers
Tikki Masala
Sweet Potato Gnocchi
Gnocchi
Frozen Sweet Potato Fries
Frozen Korean Egg Pancakes
Pot stickers
Beef tamales
Soft pretzels
Chicken Pot Pie
Old Fashioned Rolled Oatmeal
Sriracha Shrimp Bowl
Sauces, Dressing & Dips
Bruschetta sauce
Hummus (original & buffalo)
Spinach Dip
Caramelized Onion Dip
Goddess Dressing
Avocado Hummus
Sriracha Ranch
Jalapeno Artichoke Dip
Salsa Especial
Pepita Salsa
Hatch Green Chile Salsa
Cowboy Caviar Salsa
Pub Cheese (jalapeño flavor is SO good)
Corn Salsa
Pineapple Salsa
Dip recipe: 1 package lentils, 1 container of bruschetta sauce and 1 container of feta all mixed together w/ crackers or pita chips
Chips
Corn chip dippers
Plantain chips
Rolled chili & lime chips
Elote corn chip dippers
Restaurant style white corn tortilla chips w/sea salt & lime
Snacks
Crispy cinnamon apple sticks
Honey Whole Wheat Pretzels
Spicy cheese crunches
Inner Peas
Raisin rosemary crisps (dipped into goat cheese)
GF mini rice crackers
ONE Bars- Ashlee's favorite is Almond Bliss
Fruit crushers
White Cheddar Corn Puffs
Maracona Almonds (all flavors)
Dried Mango
Breads
Homemade tortillas
Gluten free white bread
Pizza dough
Naan (frozen)
Pancake bread
Pizza Crust Retangles
Pantry Items
Spinach tortellini with Parmesan
All pasta and spaghetti noodles
Sesame dressing
Thousand island dressing
Candied pecans and cherries are my top fall salad pick
Everything But The Bagel seasoning
Coconut pancake mix
Tomato paste in a tube
Coconut sugar
Vegan chocolate chips
Nutritional Yeast
Coconut oil
Stevia
Enchilada Sauce
Kombucha
Red pepper soup
Cooking Sprays
Soyaki sauce & marinade
Soup starter kits
Trail mix
Pecan Maple Granola
Thai Red Curry- mix with coconut cream. Serve over chicken & rice.
Lemon Pepper
Tomato Basil Marinara
Blood Orange Soda
Organic breakfast blend coffee
Matcha green tea latte powder
Treats & Desserts
Chocolate covered peanut butter pretzels
Hold The Cone mini ice cream cones (frozen)
Chocolate Chip Cookie Ice Cream Sandwiches (frozen)
Crispy chocolate chip cookies
Mango cream popsicles (frozen)
Mochi ice cream bites
Dark chocolate almond butter cups
Dark chocolate PB cups
Lemon Bar Bites
Hot Fudge Sauce
Caramel Sauce
Lemon Curd
Sea Salt Chocolate Caramels
Truffle Brownie Box
Individually wrapped dark chocolate mini bars
Dark Chocolate covered power berries
Chocolate covered ginger
Vanilla Bean Sheet Cake
Dark Chocolate Almond Toffee
Raspberry Kringle
Sunflower seed butter cups (great for anyone with a nut allergy)
Health, Beauty & Home
Lavender Sugar Scrub
Shea & coconut hair mask
Tea Tree Oil Face Pads
Lavender Satchels for dryer
Rose Water toner
Body Butter
Dogs
Chicken & brown rice sticks
Peanut Butter Biscuits
Chicken wrapped rawhide
Seasonal
Peppermint Joe Joe's
Frozen mini churros (seasonal)
Peppermint Hold The Cone mini cones
Star Cookies (4th of July)
Seasonal Gummies