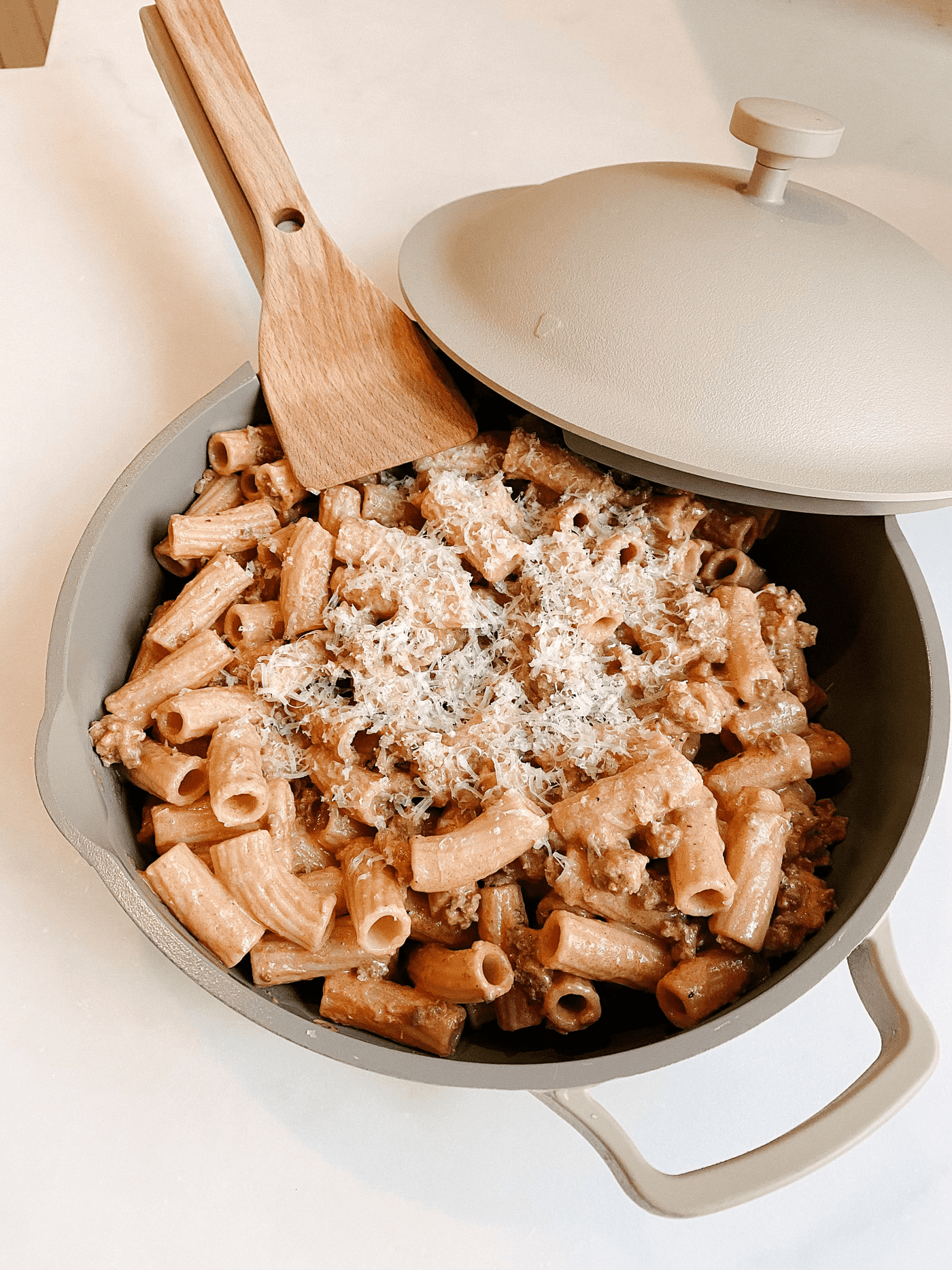 Sausage Pasta
This pasta is always a crowd pleaser. It's hard for sausage and cream to be bad… but this is especially delicious and so simple. My mom has been making it for as long as I can remember. It was the dish we requested for birthday dinners and team dinners. Whether you are making dinner for your family, taking dinner to another family, or hosting a large group- this is a great go-to dish that everyone will enjoy.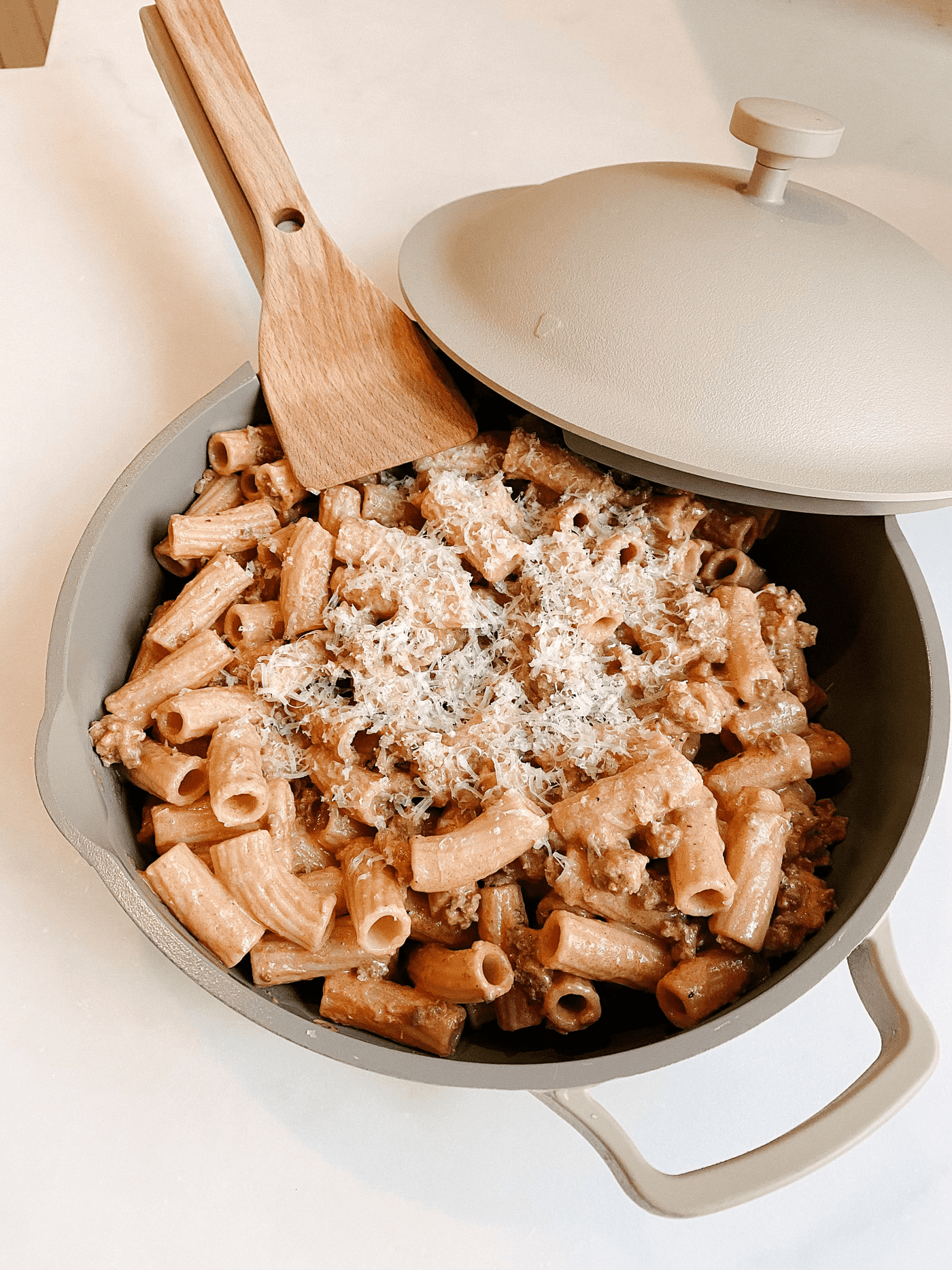 Recipe
1 Package Pasta (I grew up on fettuccine noodles- my kids like rotini. Whatever you fancy!)
Olive Oil
1/2 Onion
1 Pkg Jimmy Dean Regular bulk sausage
1 Can Tomato Paste (6 oz)
1 Cup Beef Stock ( I like to use 'Better Than Bouillon' paste and 1 cup water)
Salt & Pepper
1 Cup Light Cream (Heavy cream is also acceptable and delicious)
Heat oil in pan.  Add chopped onion.  Cook over low heat until onion is soft (tbh I usually just skip the onion). Add sausage meat and fry until done. Drain fat (optional).  Add tomato paste and 1 cup of beef stock.  salt and pepper. Simmer over low heat for 10 mins ish. Add cream. Stir. Try not to drink entire pot of sauce.
Cook pasta in salty water. Drain. Combine pasta with sauce.
Top with freshly grated parmesan cheese (optional but strongly encouraged)
Enjoy!